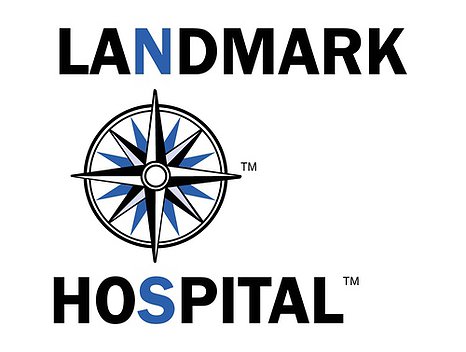 Landmark Hospital of Salt Lake City and WoundCentrics of New Braunfels, Texas have announced an agreement for WoundCentrics to provide wound care services to in-patients at the Murray, Utah based Hospital. WoundCentrics began providing clinical wound care services in May, with an emphasis on providing specialized wound care treatments and procedures for the unique patients that are managed at the long term acute care facility.
Landmark Hospital of Salt Lake City opened in May 2013 and is the premier Long Term Acute Care (LTAC) hospital in the area. The new facility features a state of the art building and the latest in medical diagnostic and treatment services. By contracting with WoundCentrics, Landmark Hospital of Salt Lake has a WoundCentrics wound care specialist in the facility every day, Monday through Friday, that is available to treat patients with complex wound issues.
"We are very excited about our partnership with WoundCentrics. It has been clear to me from the very first conversation that this is a high quality organization with a patient-centric approach. The leadership and clinical providers will integrate beautifully with our existing culture. I know our patients and organization will benefit greatly from this partnership" stated Ted Paarlberg, Landmark Hospital of Salt Lake CEO.
"WoundCentrics continues to expand its business in the post acute market and partnering with Landmark Hospital in Salt Lake City is a significant achievement for our company. Landmark recognizes the challenges of patients with complex wounds both as a reason for admission and as a comorbid condition that increases the complexity of care required for many LTACH patients. It is WoundCentrics' goal to provide quality wound care through trained specialists aligned with the facility to achieve outcomes not otherwise possible," said Stuart Oertli, Chief Operating Officer for WoundCentrics. "We are excited to launch our wound care services program at the Salt Lake Facility and to work with the physicians, nurses and administrators at Landmark to contribute to the outstanding care they already provide to the community."
WoundCentrics is an industry leader in clinical wound care and operational delivery of clinical services by training and managing physicians and nurse practitioners, to provide daily wound care services. Wound care trained specialist, standardized protocols, advanced technologies and therapies and operations excellence will be aligned under the WoundCentrics clinical program. To learn more about WoundCentrics visit: www.woundcentrics.com